Peace Seminar
The Peace Seminar has been held in around July/August and around February/March in Korea and Okinawa in Japan, for young women (from university-age up to the age of 30 or so) from Japan and Korea who are interested in women's empowerment and peace, and who are Christians or interested in Christianity. The purpose of the seminar is to raise interest in social and international issues, especially peace, and to develop the next generation to think about peace and social issues on a global scale (especially from an Asian perspective), to develop women's leadership with an international perspective, and to contribute to cultural exchange, building cross-border relationships of trust, and new community formation, especially in Asia.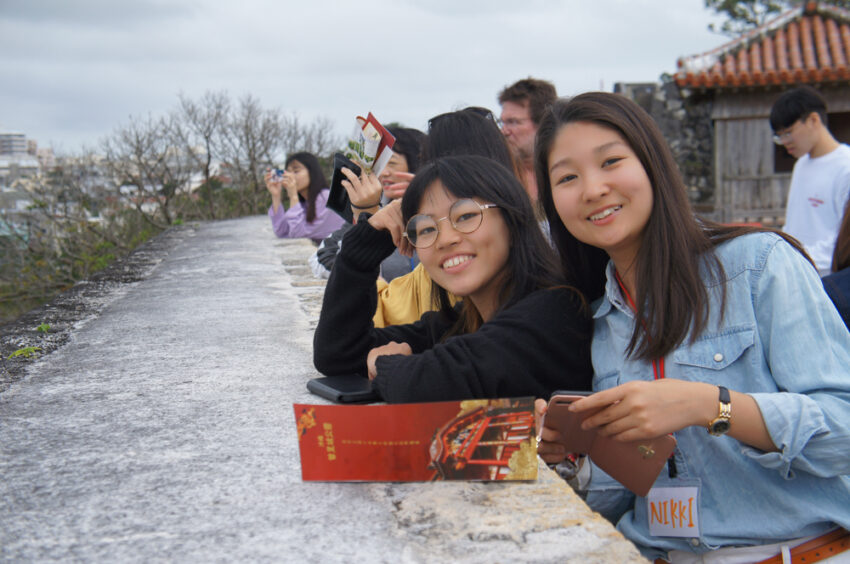 Participants from Japan, Korea, China, the Philippines, and the United States have gathered for a week of workshops, lectures, Bible studies, and visits to historical sites while eating and sleeping together. During the seminar, participants learn about the history of pain, focus on violence against women which is the common issue of the history of pain, and consider the issue from the perspective of women and Christianity, and have the opportunity to learn more about leadership as a peacemaker.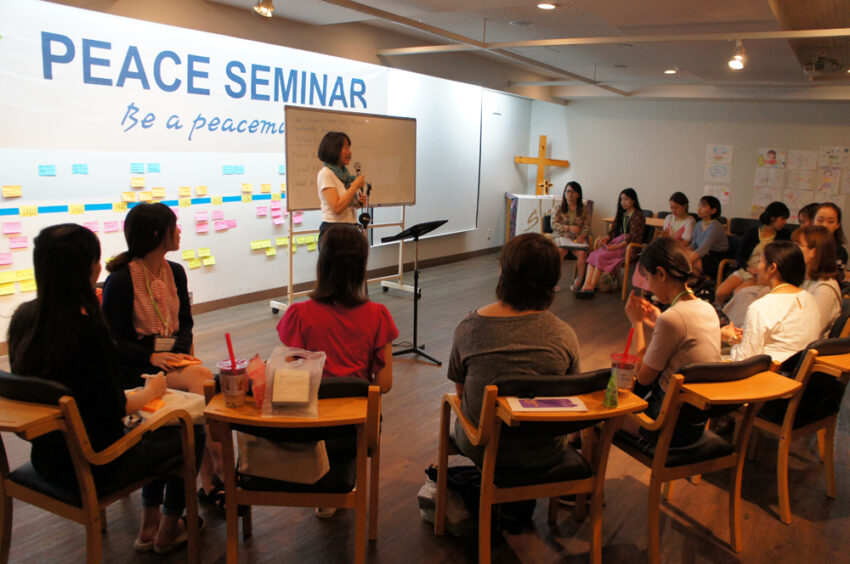 Participants are required to complete pre-assignment before the seminar, and during the seminar, participants have the opportunity to present the assignment and give group presentations at workshops and lectures. Participants from Japan are required to take a pre-training in preparation for the pre-assignment.
The seminar is conducted entirely in English, providing a good opportunity to practice communication in English.
Participants from Japan are required to submit a report after the seminar, and report their participation in the seminar at the program debriefing session held at the end of the fiscal year.