韓国平和セミナー Peace Seminar in Korea
7月25ー8月5日に韓国で日米の女子学生が集まって、ピースセミナーが実施されました。
日本からは3名が参加し、平和の意味についてのディスカッションやワークショップに参加しました。
The Peace Seminar in Korea was held from July 25 to August 5th.
Women students from Japan, Korea, and U.S. got together to discuss the meaning of peace as well as attended various workshops.
Three students from Japan joined this seminar.
セミナーはバックグラウンドの違う学生たちが出会い、お互いを理解することを通じて平和の意味を考える中身の濃い1週間でした。
会話がすべて英語だというのも、日本の学生たちにとっては新たな経験でした。
It was a busy but meaningful week for these students as they met new friends with very different backgrounds.
They were not only able to learn from one other but were able to respect each other's differences.
Through the lectures and workshops, students had wonderful opportunities to think about the meaning of the peace.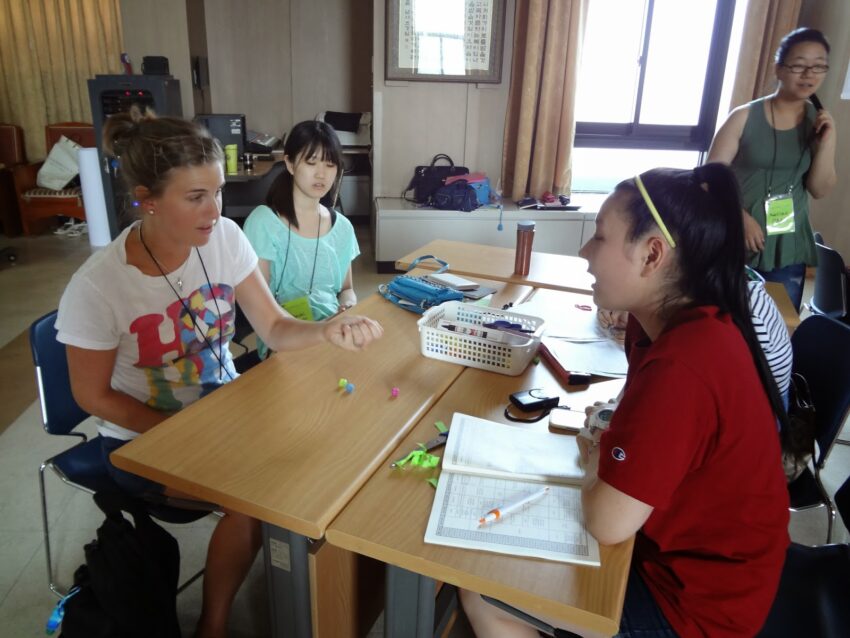 韓国文化を知るお楽しみイベントももちろん用意されています。
韓国のお餅つき。日本とはちょっと様子が違います。
この後は、バーベキューならぬ韓国料理を屋外で堪能しました。
The students also enjoyed the chance to experience Korean culture.
Making rice cakes and having a Korean BBQ was especially fun for them.