Thinking about poverty – Sanya study tour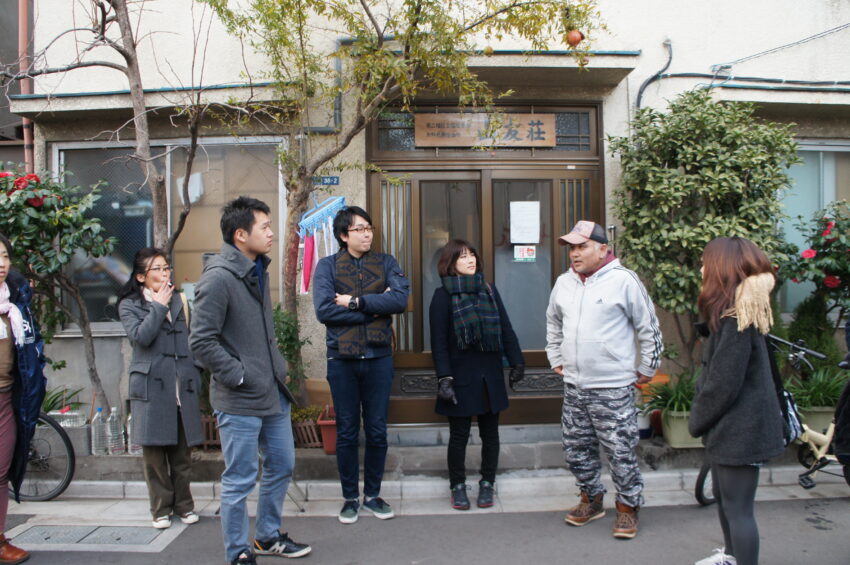 On December 13th, amidst bone-chilling temperatures in the town of Sanya, 11 people gathered for the final seminar in the Sanya study tour. Among the participants, there were several who had participated before. Even in the bitter cold, everyone was in high spirits as they walked around the town.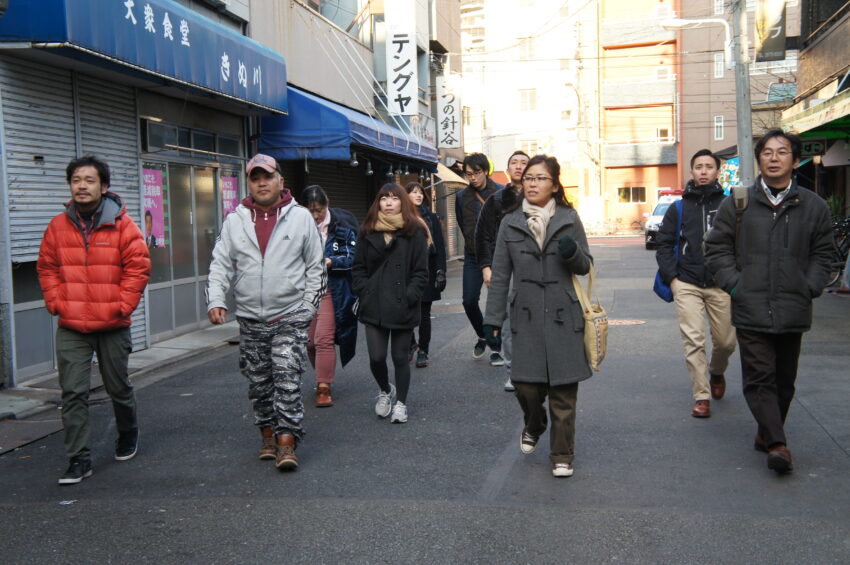 Even volunteers and members of the "Sanyukai" joined the study tour in hopes of learning more about the history of Sanya, as well as about the current situation there.
Together, the groups learned about the hardships of day laborers and had the opportunity to interact and hear about how the homeless survive.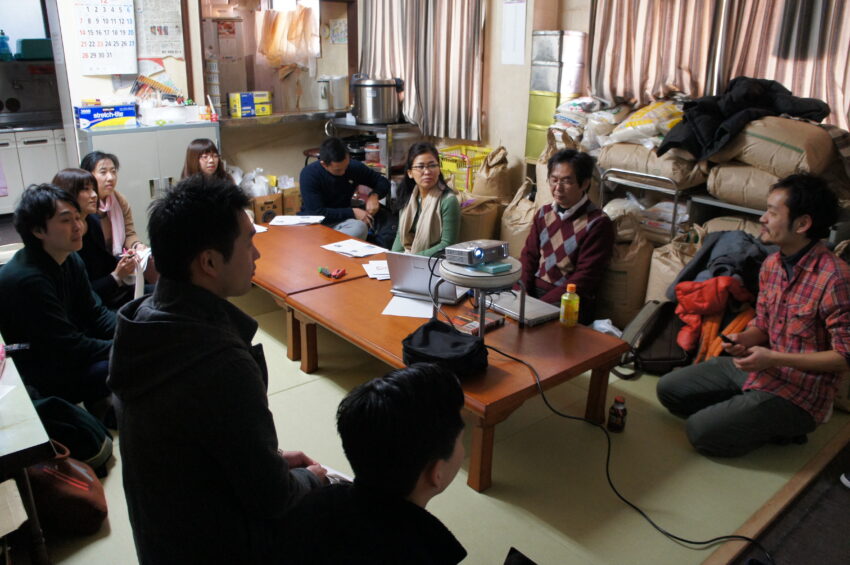 After completion of the first two seminars and discussions, one of the university student participants commented that by actually seeing how the homeless live with his own eyes, he was finally able to connect the dots. This time, the participants were also able to visit "Sanyusou", a newly created facility used for emergency shelter, where they learned about the hardships of not having medical insurance.
The seminar started out with the participants pondering about the abstract theme of poverty, and from there, they were able to learn about the different types of volunteering, and then finally experience what the volunteers do. Through these three steps, the participants were able to confront many issues and give serious thought to the problems of the homeless. I would like to thank the members of "Sanyukai" from the bottom of my heart for their cooperation.