Peace Assembly in Hiroshima
The Wesley Foundation held an assembly in Hiroshima for UMC missionaries in Asia and their families. Marking the 70th anniversary of the atomic bombings, this assembly was a chance for everyone to think about peace in Asia.
Hiroshima has always had deep ties with the UMC. Hiroshima Jogakuin was founded by Methodist Missionary Walter Lambuth, and another missionary Nannie Bett Gaines served as the first principal of the school . Several years later, Rev. Lambuth founded Kwansei Gakuin. He also served at UCCJ Hiroshima Nagaregawa church. For the other missionaries attending the assembly, it was a chance to follow in the footsteps of their predecessors.
On Sunday, July 7th, we attended worship service at Hiroshima Arakawa Church. The current pastor, Rev. Mareo Mukai, explained the history of the church and even prepared pamphlets in English. As we looked up at the cross, which was made from the burnt ruins of the original church destroyed by the atomic bomb, we were able to take part in communion service with the congregation.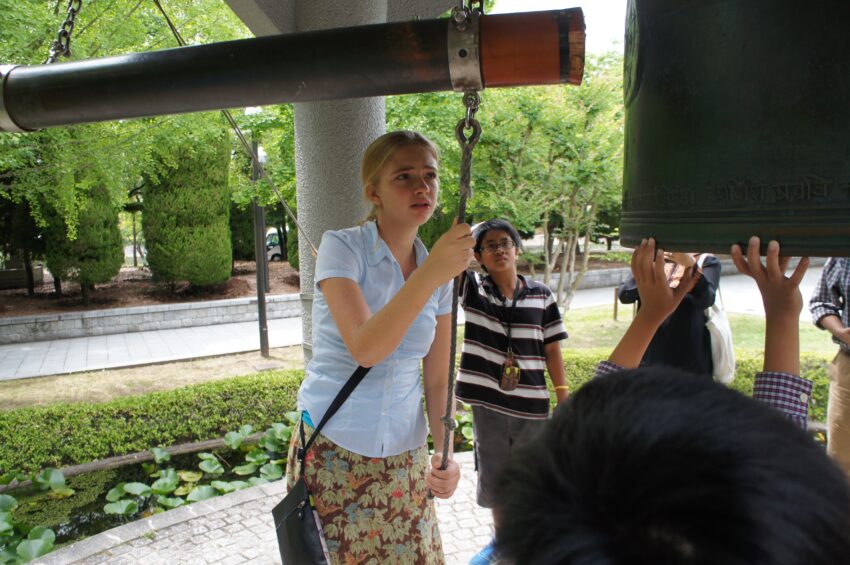 Afterwards, we went to Hiroshima Peace Memorial Park. For many of the participants, this was their first time to visit Hiroshima. As they looked up at the Atomic Bomb Dome, most of them became silent, unable to find the words to express the emotions that everyone was having. Next, we toured the museum, spending a lot of time there, taking in all the exhibitions. Due to the graphic content of many of the exhibitions, there was some concern for the children in the group, but it turned out to be a wonderful learning experience and they had lots of think about. That night, during the dinner party, one of the grade school children said that he strongly felt that it was up to them to work hard to make peace.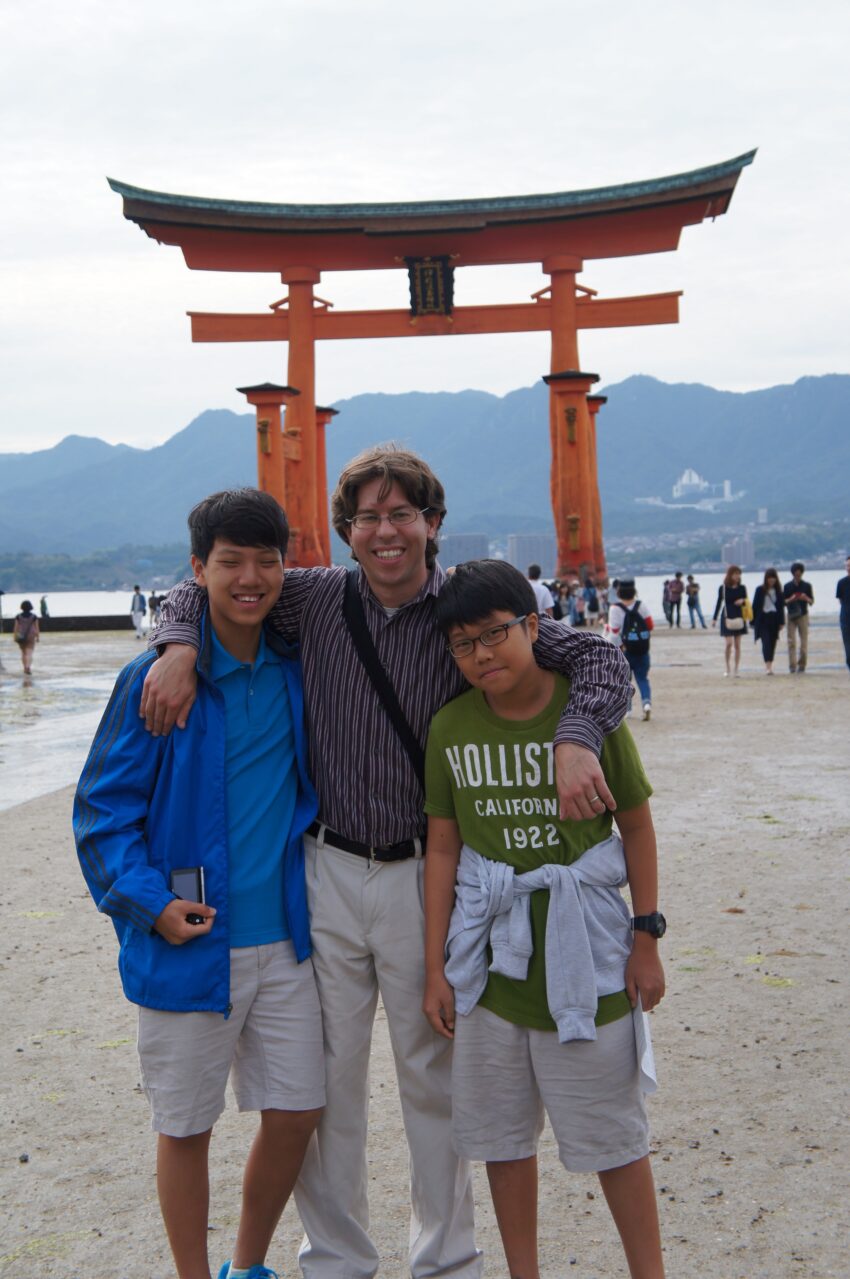 After the Peace Memorial Park, we headed to Miyajima to see Itsukushima Shrine, a World Heritage Site. Since it was low tide, we were unable to see the Torii as it appears to float on the water, but we were able to walk right up to it. With a history of 1400 years, it surely made a lasting impression on the participants.