Wesley Zaidan, Bridge of Hope, and Scranton Women's Leadership Center Unite for Developing Countries in Asia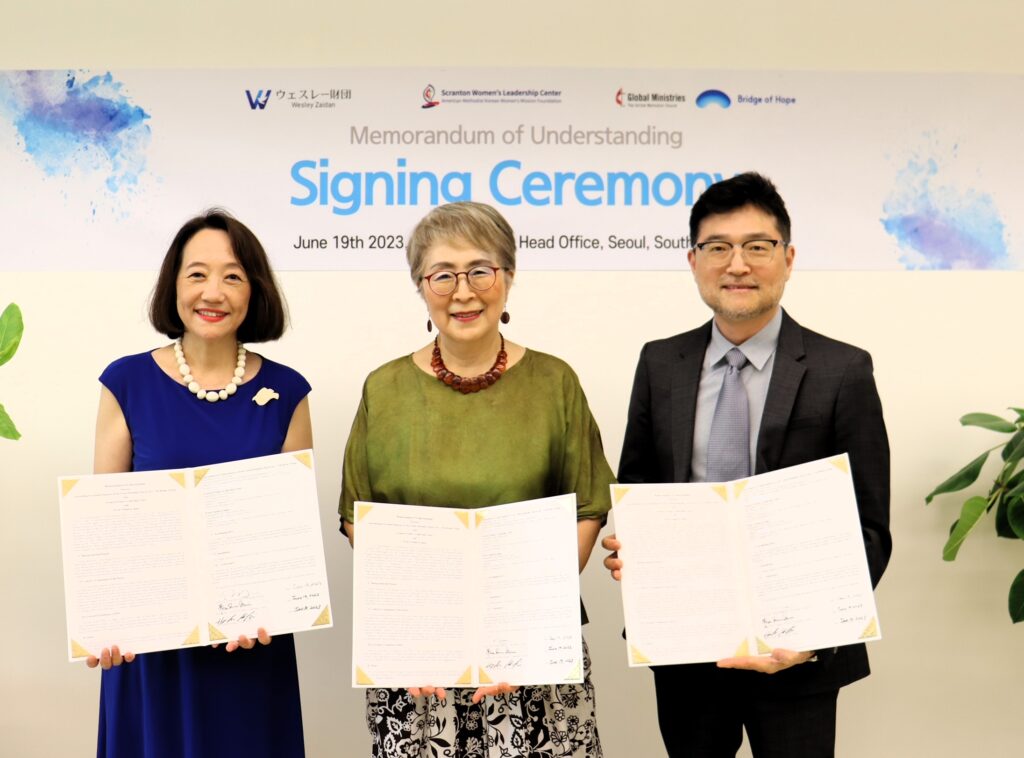 Wesley Zaidan, in partnership with the non-profit organization Bridge of Hope, and Scranton Women's Leadership Center, signed a Memorandum of Understanding on June 19, 2023, to collaborate on projects aimed at improving the lives of individuals in developing countries across Asia.
Bridge of Hope, established in 2021, carries on the spirit of UMCOR (The United Methodist Committee of Relief) and works to create a society where Asian people can have hope and enjoy a prosperous life through education.
Scranton Women's Leadership Center(SCWL), established in Korea in 2007, was inspired by the unwavering love and determination of Mary F. Scranton, the first female missionary by the Women's Foreign Missionary Society of the Methodist Episcopal Church in the U.S.A, to serve Korean women. Wesley Zaindan is also an organization that upholds the spirit of the United Methodist Women.
These three organizations have deep roots in the legacy of the Methodist Church and have been working together with similar purposes, undertaking numerous projects. These three organizations have pledged to prioritize education, leadership development, water sanitation and health programs, and other social justice issues, and to make greater efforts to collaborate on projects being implemented by each organization in Asia. To fulfill the Memorandum of Understanding, the three organizations have committed to meeting in person twice a year and conducting quarterly online meetings for collaboration.