2017 Youth Summer Camp in the US
The Wesley Foundation supported 7 high school students to attend summer camp in the USA from July 22nd to July 31st. This summer camp was founded 43 years ago to connect young Asian Americans within their churches and communities, build lifelong relationships and nurture their Christianity. Social issues directly related to Asian Americans are discussed and the participants are given the opportunity to connect to their Asian roots and take pride in their culture.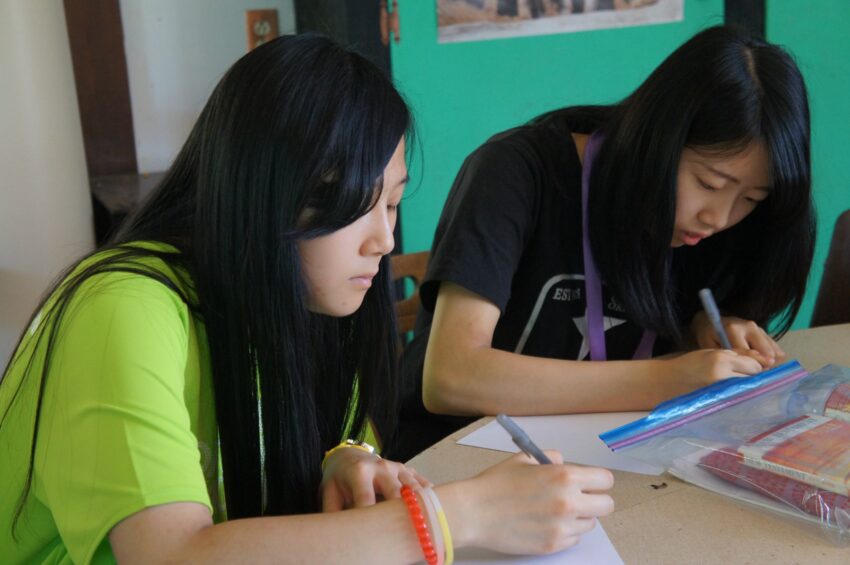 One of the amazing things about this camp is how each and every participant is made to feel accepted and important. This atmosphere brings out joy in everyone.
Each year, the camp builds their program on a theme. This year's theme was "Rooted". The participants had the chance to explore their roots, to discover how Christianity is rooted in their lives and its importance.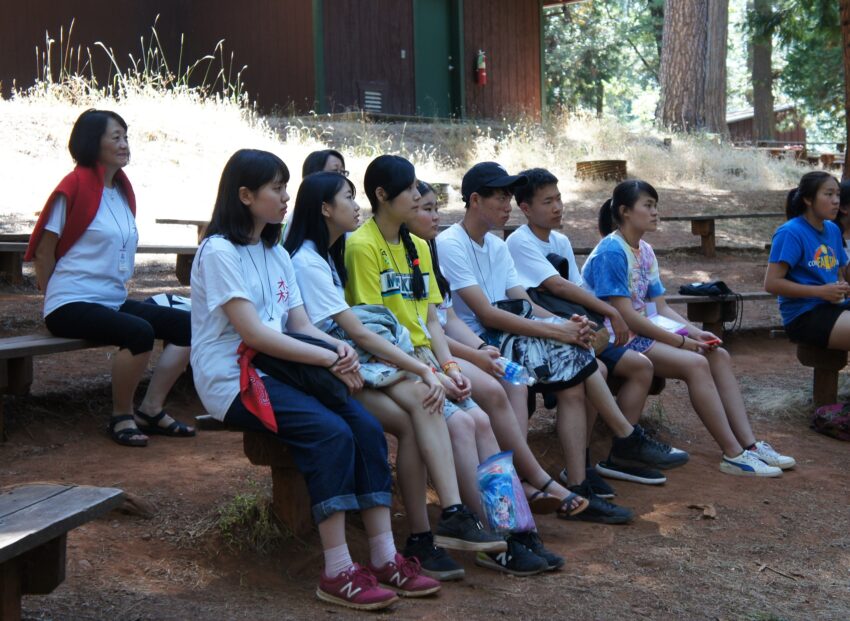 This year, there were 88 participants, including 9 participants from the Wesley Foundation (7 students and 2 staff members). Most of the participants were from 8 churches on the West Coast.
During this one week camp, each day was filled with activities – everything from play time to study time to praise time. Spending this time with other young people living in a multicultural environment gave the students from Japan an opportunity to think about their own identity and faith. For many of the Japanese students, it was the first time for them to think about topics like racial prejudice. Through discussions and daily interactions, they all seemed to gain a mutual understanding and built relationships that will surely last past this short time. Their expressions upon returning to Japan showed that they had matured and grown through this valuable experience.
A day of camp life
7:30 Wake up
8:15 Morning devotion
8:30 Breakfast
9:15 Worship service
10:15 Group discussions on this year's theme
12:30 Lunch
13:30 Rest time
14:15 Afternoon praise, hymns and testimony
15:00 Faith workshop
16:45 Free time
18:00 Dinner
19:00 Social Justice program
21:30 Singing and evening prayers
22:30 Reflection time
23:30 Lights out
Reflections from Participants
This experience has taught me how little I know about the world. I realized the importance of keeping up with world issues on my own. I had so much respect for the other participants my age because they had clear ideas and strong opinions on various issues and were not afraid to voice them in front of others. I want to follow their example and keep up with world issues so I can build the confidence to voice my opinions in the future. (High school senior)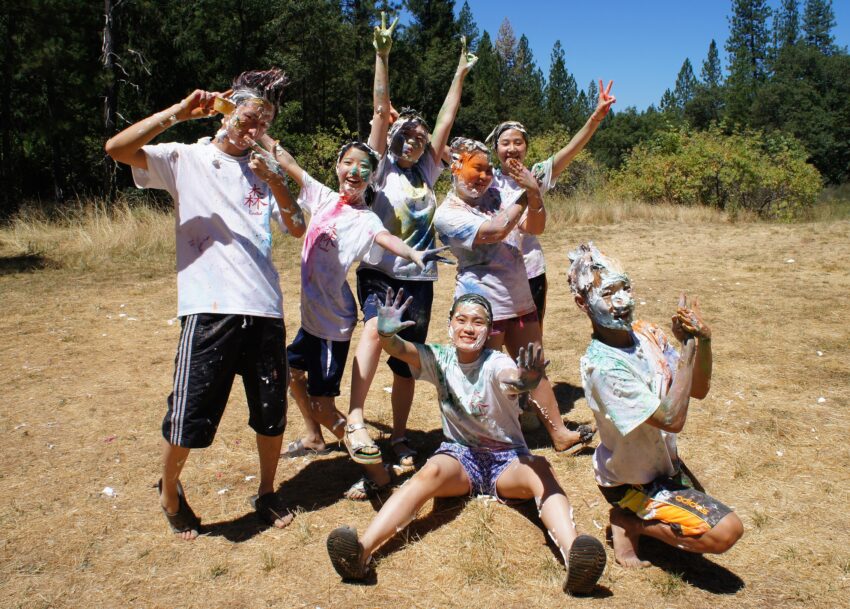 I learned a valuable life lesson at this camp. That is that we each have a role in life. There is always someone who can help me out in areas where I am weak, and at the same time, I can be the one who helps someone in an area that is my strength. In the beginning, I didn't think there was anything I could do better than others and I was embarrassed to reveal my role in front of everyone. However, I learned that I have nothing to be embarrassed about, that everyone's role is important and necessary. (High school junior)