Our New Intern's Self-Introduction
We welcomed Ms. Seika Kimizuka as a long-term intern this September! She played outstandingly as an intern in Asian Young Women's Leadership Development Seminar in Indonesia last year. We look forward to working together with her again!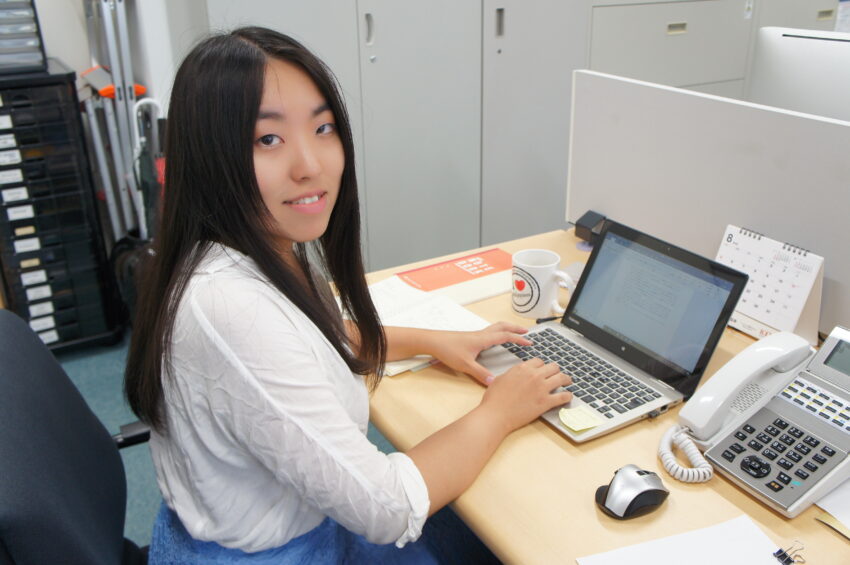 This is her message.
I have decided to work as a long-term intern, for the experiences that I had in Wesley Foundation's programs I attended and a short-term internship I undertook accelerated my desire to become a strong woman who can empower people.
Through Wesley Foundation, did I encounter people from different countries and gain experience that I would not have been able to have in Japan. Those encounters and experiences as well as what I learned through them were exciting. I was especially attracted by the women who were boldly speaking and living their own lives as they were. Then I keenly felt that in order to empower others I myself must be down to earth and gain more experience and knowledge. This feeling and awareness motivated me to work on a long-term internship.
The number of the tasks I am in charge of in this internship program is biggger compared to the previous one I undertook. I will work on delivering messages on social media, planning seminars to be held in Japan, and management. While just assisting the implementation of programs was my major assignment in the previous internship, I now stand on the side of a planner of programs and am required to manage them, considering how to attract potential participants. So I now have bigger responsibility but the number of opportunities to learn and to try is also huge. I expect that I will gain a new point of view and be able to cultivate my capacity.
I bet I will encounter countless new experiences throughout the internship, but I hope I can take a further step without fear, and get closer to and embody a vision to be given through the process.