バングラディシュに寺子屋を作る話
Lecture on Basic Education in Bangradesh
保健、衛生教育その他すべての地域活動の根底に「基礎初等教育」がなければならないことを痛感していたDr.ミナ・マラカール。バングラディシュで長く地域医療に従事してきたマラカール女史が「すべての子供に読み書きを」を念頭に、1990年5月、ダッカ市南部ジュライン(スラム地域)で始めた寺子屋幼稚園運動は、現在、息子のアルバートさんに引き継がれ、ダッカの6つの地区で展開されています。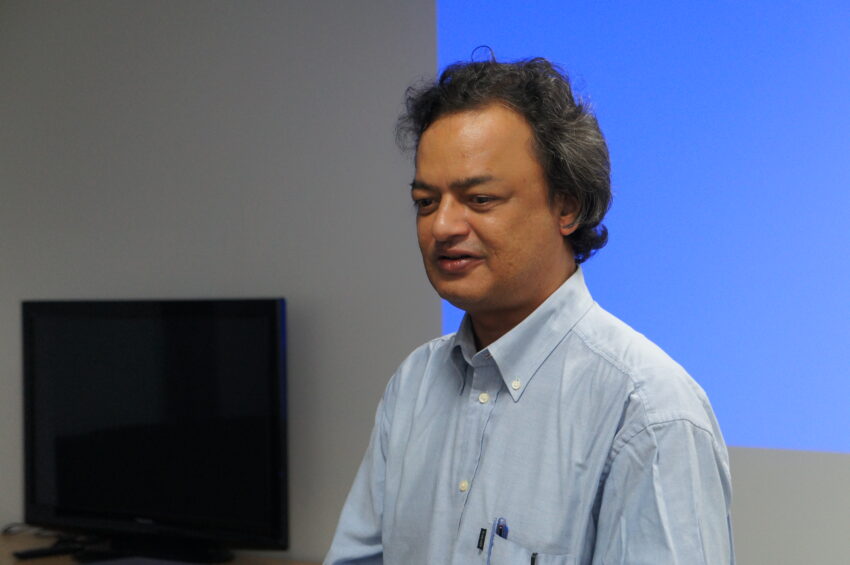 Since the start of the Sunflower Education Project in 1990, Dr. Mina Malakar has been aware of the importance of basic education. Dr. Mina Malakar has served society as a local medical practitioner and for the last decade, her group has been working in the field of education, health, emergency relief and rehabilitation, disaster management and environment, particularly focusing on the children and women from the poorest families in the slums and rural areas. Now the group has been renamed as the Basic Development Partners (BDP) and has become even more active.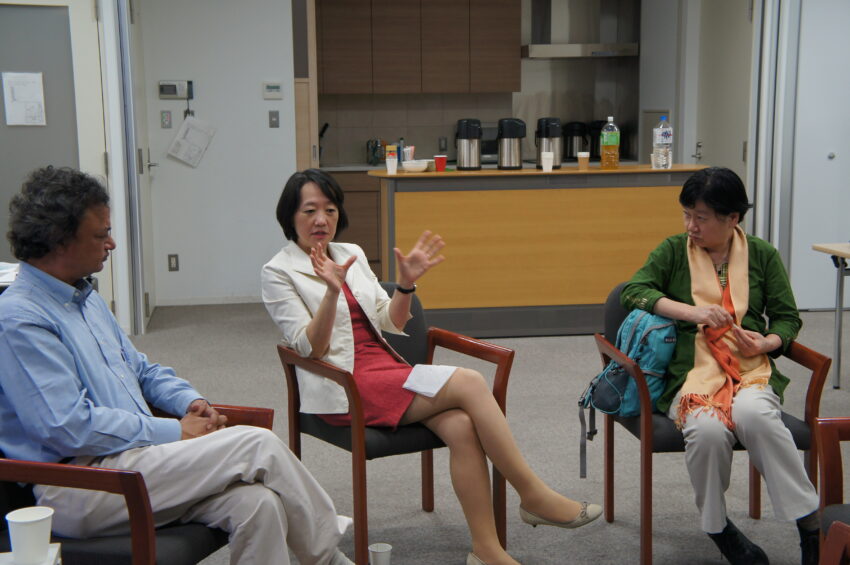 5月12日に、現在事務局長を務めておられるアルバートさんにお越しいただき、寺子屋の実態や地域での家族の自立支援などについて具体的なお話を伺いました。子ども達の教育ももちろんですが、先生として勤めることが、地域の女性の自信と地位向上にも大きく貢献しているというお話は、非常に印象的でした。
On May 12th, we welcomed Mr. Mr. Albert Malakar, the secretary of BDP. He talked about how primary schools are operated and how those schools are serving for education of children in local communities. It was also very impressive that female teachers of the schools are also contributing improvement of women's positions in the society. It is also meaningful to teach for women themselves as it significantly contributes to their self esteem.