Meet our pioneer and long-serving staff
Wesley Zaidan was founded in 2010 and has operated with a small staff since its beginning.
The Board of Directors and staff of Wesley Zaidan would like to thank Mary Ann, our accounting and finance staff member, who has supported the Foundation since its beginning in 2010 and will end her journey at Wesley Zaidan in March 2023.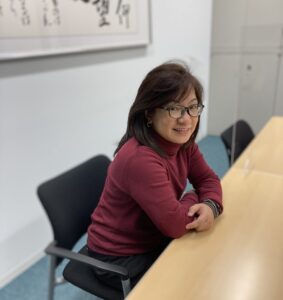 Q1. Please tell us about the early days of  Wesley Zaidan
I have been with the organization since it began operations in 2010. Apart from the directors, I am the only full-time employee. At the start, the work was demanding but I think I could deliver quality service, an experience to ponder. Wesley Zaidan started its office in mid-2010 as part of Interboard Shadan. It became independent in 2013. I would describe Wesley Zaidan as very international at first because most of the directors, councilor seats, and rental rooms are occupied by non-Japanese.
Q2. What have you learned through your work as a Christian?
As a Christian, I feel how the Spirit of God equipped me with patience and self-control. Through faith and trust, God allows me to focus on him and he changes everything at work even at the most challenging moment. He let me reflect on his love in that way I quickly forgive.
Q3.  How would you like to see Wesley Zaidan in the future?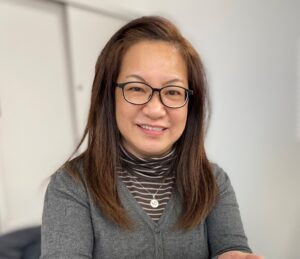 As Wesley Zaidan continues to assist those in need both domestically and globally, I hope for its success. I believe that Wesley Zaidan will become a well-known Christian organization, an organization that, through its internship and education scholarship programs, consistently shapes the next generation into Christian leaders.
Q4. What is your plan after returning to the Philippines?
I intend to take part in volunteer work with the "Elder's Community Organization" and want to get involved with the "Women's Group" when I return to my country.