Voices of Participants:
UMW Assembly 2018
Voices of participants are posted on our Facebook page during each seminar or program.
This article is a collection of such voices of those who participated in United Methodist Women's Assembly 2018 (UMW Assembly 2018), which was held from May 17 to 22, 2018.
Day 1 of the assembly
Reflection of Anju, who is a student at Kwassui Women's University:
The first day of the assembly started with a morning service. It was different from what I expected, and it was lively with a musical performance and traditional dance. I would like to spend the rest of the time here, considering what I can do with appreciation for the encounter with people from all over the world through the assembly.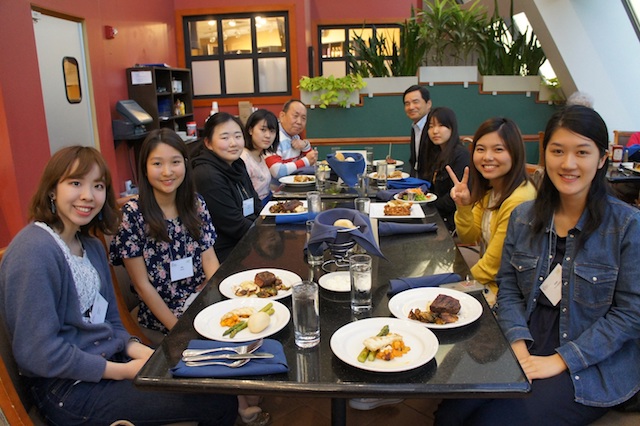 Reflection of Chizu, who is a student at Kwassui Women's University:
In the workshop that started at 1 pm, we watched a video clip to learn about contaminated water, and then we shared what each of us thought about, felt and wondered. Since I have not had any opportunity to hear about polluted water in Japan, I did not know that it was a global issue until today. Many of the participants shed tears. For Community Gathering held from 7 pm, we attended being dressed in yukata. We listened to a famous speaker's message, which was an amazing experience for me.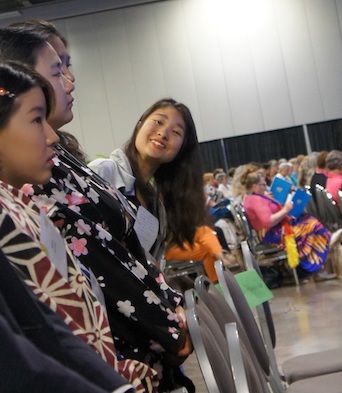 Day 2 of the assembly
Reflection of Niki, who is a student at Aoyama Gakuin University:
Today's morning service started with this verse, "But Mary treasured up all these things and pondered them in her heart" (Luke 2:19). It demonstrated that Mary took a risk without knowing the consequence, which became the start of considering what we can sacrifice. Michell's message was the most impressive among all the guest speakers' for me. Taking up the issue of discrimination against African-Americans, she asked why the people with faith cannot raise voices yet. I would like to keep pondering how this issue is related to myself as a Japanese.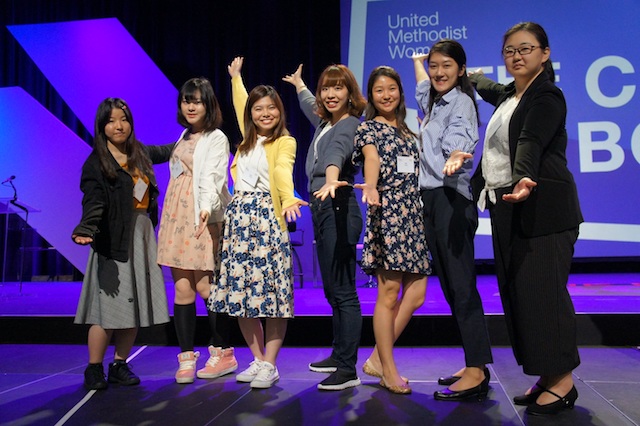 Reflection of Hosana, who is a student at Aoyama Gakuin University:
I participated in a workshop in which environmental and economic equity was focused on and we had group discussion to deepen our understanding of it. My group dealt with as a theme the influence of power plants in towns on the local people, and we discussed possible solutions for land pollution issues caused by power plants, based on the given background of each person. I was panicked and full of anxiety when I was asked for my opinion in my turn because I have never thought about the theme and the other group members expressed their own opinions well. However, I appreciate that I could participate in the assembly since it raised awareness of things I have never considered and enhanced my desire of telling my own opinions clearly.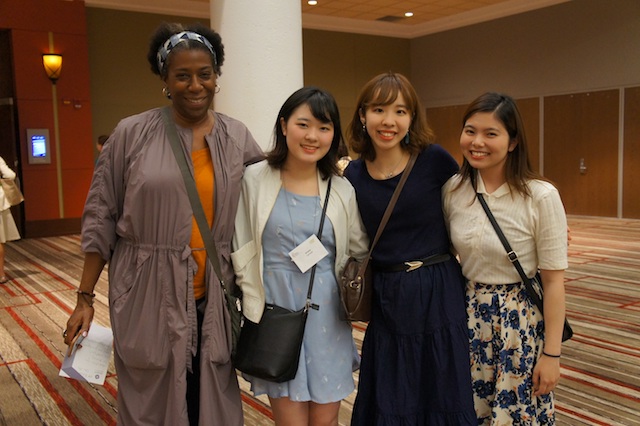 Reflection of Kana, who is a student at Aoyama Gakuin Women's Junior College:
In the evening gathering, the scene of the wedding of Cana was played in a skit so that it was easy to understand, and I learned about boldness through the action Mary took and the significance of taking action. We had a dance party afterward. I was perplexed first since it is unfamiliar in Japan; however, everybody was united beyond generations and nationalities through dancing and I felt God in the atmosphere. All of them were excellent experiences that I would not be able to have in Japan.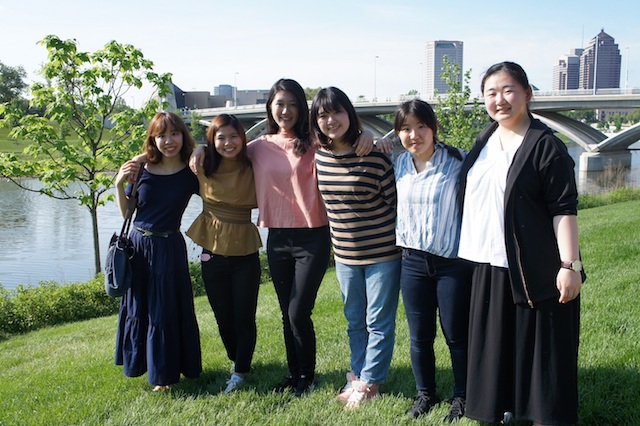 Day 3 of the assembly
Reflection of Shiori, who is a student at Fukuoka Jo Gakuin University:
We listened to the message in the closing service this morning, and I felt it crucial to consider how I can/should report what I have learned here before actually sharing my experience with others in Japan. Regarding the afternoon city sightseeing, I was surprised that the supermarket we dropped by in a town was huger than a Japanese one and had a wide selection of goods as well as that a quite number of people were in the park we visited.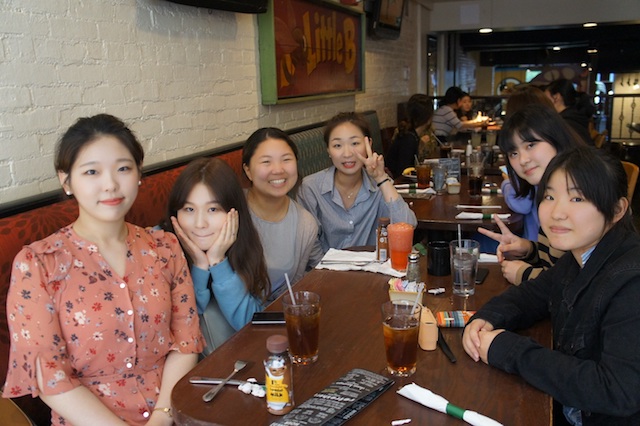 Reflection of Ahane, who is a student at Fukuoka Jo Gakuin University:
During the lunch time, we had fellowship with those who had been sent by Scranton Women's Leadership in Korea. We could have great conversation with them in not only English but also Japanese and Korean, which was really delightful and impressive to me. I learned the significance of being stick to one's own belief and keeping standing on one's ground in the assembly. At the same time, I got aware of the importance of exerting efforts to keep open-minded, which is one of the actions I can immediately take.